Today at SDCC, Marvel just unveiled another prop from Avengers: Age Of Ultron. This is something we already knew based on the footage description (which you can read
here
), Captain America's shield has been heavily damaged. Now we're not talking minor scratches here, we are talking about actual cracks on the shield itself. Check it out below..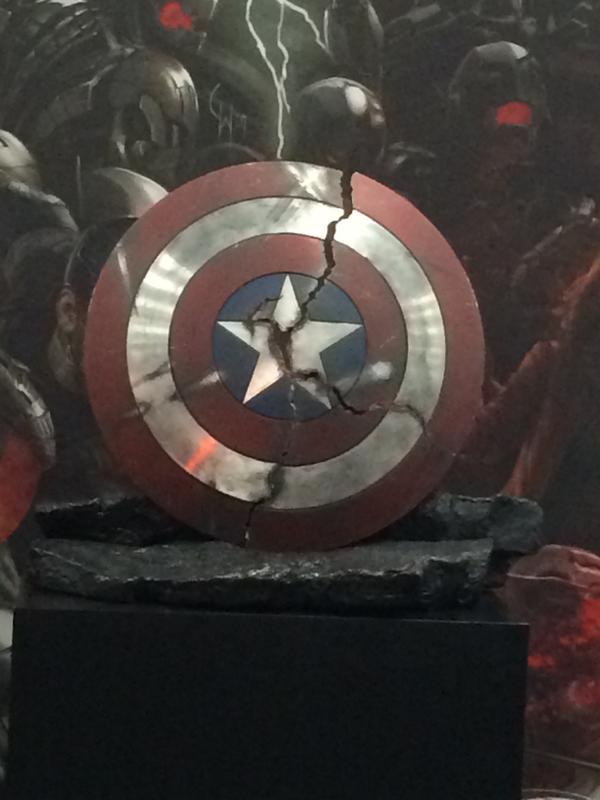 What?! I know right? Steve's shield is made of vibranium which is one of the strongest metals on earth. So seeing it like that one would assume that whatever came in contact with that shield is a lot more powerful. I guess we'll find out May 1st, 2015 who or what caused the damage to Cap's shield.
:: Disclaimer :: Superhero Movie News is run by volunteer contributors. If we are asked to take down anything we will and it will not be put back up after that.....No questions asked. Visit our COPYRIGHT TAKEDOWN REQUEST Page for details.
---
---