In the aftermath of the most recent episode of
Agents of S.H.I.E.L.D
and in contrast Captain America: The Winter Solider it seems S.H.I.E.L.D is in complete disarray. Well, Marvel has now announced that two famous S.H.I.E.L.D agents
Maria Hill
(Cobie Smulders) and
Nick Fury
(Samuel L Jackson) are set to reappear on future episodes of the show.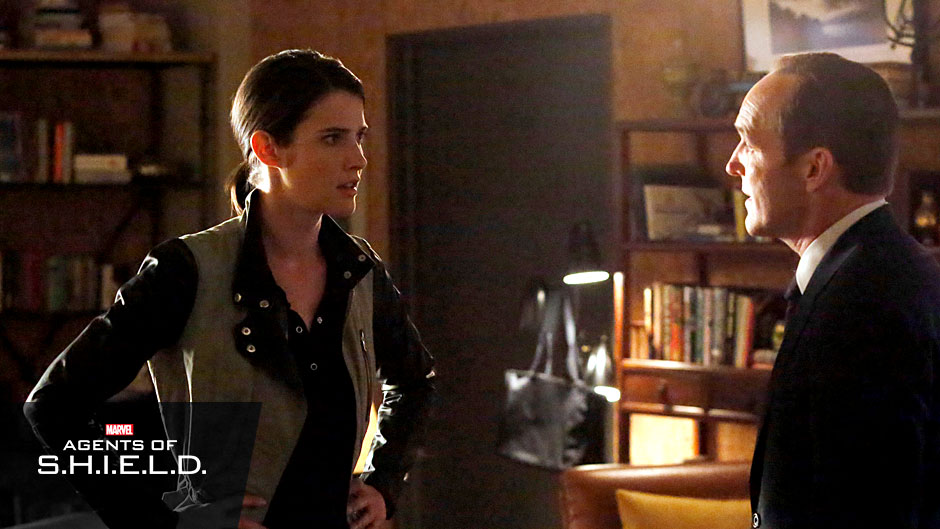 TV Line
reports on Maria Hills reappearance since the pilot:
"Hill will play a large role in the May sweeps episode, and that those who have clamored for a Coulson/Hill team-up will get it, punctuated by lots of action."
Also, while speaking with
Vulture
our favorite S.H.I.E.L.D director Nick Fury Samuel L Jackson reveals he has been shooting scenes on Agents of S.H.I.E.L.D fairly recently for the season finale. Remember, our team of agents believe Nick Fury is dead after the aftermath of last nights episode:
"I did! Last week! I just shot the end-of-the-season show, You're trying to get me fired and killed! I don't talk about Marvel's business. None of us do. ... If they ask Kevin Feige and Kevin says, 'We'd like for you to do it,' I do."
Agents of S.H.I.E.L.D premieres every Tuesday on ABC
:: Disclaimer :: Superhero Movie News is run by volunteer contributors. If we are asked to take down anything we will and it will not be put back up after that.....No questions asked. Visit our COPYRIGHT TAKEDOWN REQUEST Page for details.
---
---