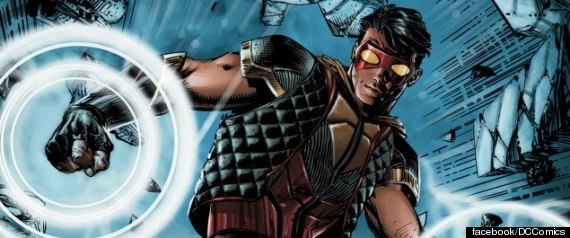 Yesterday we finally got the title of Arrow episode 19 from showrunner Marc Guggenheim. It was titled
"The Man Under the Hood"
. Well today a
Reddit
user posted a photo of a call sheet pertaining to that episode
.
He got the sheet from his father. Apparently the episode was filmed at his fathers work.
:: CLICK TO ENLARGE ::
Unfortunately it terrible phone quality. But you can make out
S.T.A.R Labs
is used multiple times throughout the call sheet (Maybe the whole episode takes place in Central City?) also you came make out at the bottom of the actors #72
Carlos Valdez
"Report to Set" who we all know is cast as
Vibe
on The Flash spin off series. Also has #73
Danielle Panabaker
to "Pick up at Hotel" which was also cast in The Flash as
Caitlin Snow aka Killer Frost!
Here's the Full Cast:
Stephen Amell - Oliver Queen/Arrow
Simon Burnett - Oliver Stunt Dbl.
Katie Cassidy - Laurel Lance
David Ramsey - John Diggle
Emily Bett Rickards - Felicity Smoak
James Michealopoulos - Deathstroke Stunt Dbl.
Atlin Mitchell - Sara Lance/Canary (probably a double)
Danielle Panabaker - Caitlin Snow
Carlos Valdez - Cisco Ramon
JJ Makaro - Stunt Coordinator
James Bamford - Fight Coordinator
Hugo Steele - Security Guard #2
Colton Haynes - Roy Harper
Manu Bennett - Slade Wilson
Summer Glau - Isabel Rochev
The real question is where is Barry Allen (Grant Gustin)? And I guess this still seems to be a "backdoor pilot" for The Flash with all these Flash characters appearing...
Marc Guggenheim has confirmed that Danielle Panabaker and Carlos Valdes from the #Flash pilot will be in #Arrow 2.19
— Arrow - GreenArrowTV (@GreenArrowTV) March 17, 2014
Arrow and The Flash both premieres on The CW
:: Disclaimer :: Superhero Movie News is run by volunteer contributors. If we are asked to take down anything we will and it will not be put back up after that.....No questions asked. Visit our COPYRIGHT TAKEDOWN REQUEST Page for details.
---
---