Hello ladies and gentlemen, how are you doing today? Hopefully you are all doing well. Onto business, what is WB's cooking up with the DC Cinematic Universe? We've had some big DC film news about their upcoming Superman/Batman movie lately. As you may know, the film is delayed. It was set to be released on July 17th, 2015 but is now being released on May 6th, 2016. Also yesterday it was announced that Social Network's Jesse Eisenberg will play Superman's arch enemy and the main villain, Lex Luthor. Also announced was that actor Jeremy Irons will play Batman's faithful butler, Alfred, in the upcoming film. Now while there may be more roles that will be announced about the film, this bit of news doesn't really have anything to do with Superman/Batman. This bit of news could tell us about the future of the Green Lantern film franchise and what Green Lantern could be in a Justice League movie and who could play it.
Dwayne "The Rock" Johnson has been connected to DC films in the past. He at one time was set to play Lobo but the film didn't happen as we all know. He is a fan favorite for Black Adam and has said he would love to play Captain Marvel (or Shazam in the New 52) arch enemy. Now it was recently announced by the man himself that the Rock is working on a DC film. A month ago, the Rock tweeted this:
We just had a big meeting w/ Warner Bros CEO re: @DCComics 2014 we will partner up and create the cool bad assery. #RockTalk @ActionTilson
— Dwayne Johnson (@TheRock) December 31, 2013
We all were wondering wh

o could the Rock play if he's involved in a DC film? Well a couple days after the Rock's tweet, w

riter Peter Georgiu of

ThinkMcFlyThink

tweeted this:
Rumor: I didn't hear this directly, but it's floating around behind the scenes in the industry: @TheRock is up for JoHn Stewart. Shrugs.
— Peter Georgiou (@Peterg_TMT) January 2, 2014
Now let's back his theory up some. On May 17th, 2012, The Rock responded to a fan who said he could see the Rock playing in a DC film as Gravedigger or John Stewart. The Rock wasn't tagged in the tweet at all. He just randomly responded to it. Here is the Tweet:
Funny U say that.. RT: @krystal_burt: @ron2smoove I could see Rock playing in DC movies. Gravedigger or John Stewart (JL's Green Lantern)
— Dwayne Johnson (@TheRock) May 17, 2012
Then on June 3rd, 2012, the Rock replied to a fan's tweet who had a question for the Rock. The fan asked which DC or Marvel characters would the Rock what to play on the big screen. Here is the Tweet and the Rock's response:
. @jarzino007 Theres a few Superheroes Id love to become..from Black Adam, to Luke Cage to John Stewart (Original GL) #RockTalk
— Dwayne Johnson (@TheRock) June 3, 2012
Ok so we do know that the Rock is working on a DC film and is interested in playing John Stewart. Is it confirmed? Not 100% yet. Maybe 75%ish but not 100%. This next item on here could prove that the Rock will be playing John Stewart. About 3 months ago, the Rock posted a photo on Instagram. Here is that photo and link:
Here is what the Rock posted with that photo:
Known this beast since he was 15. I was on the football field playing for Miami, he was leading the Hurricanes marching band as Drum Major. He spent years of working on my WWE story lines & Rock monologues. Then years of being on every movie set with me learning the film business from top to bottom. Today, he's one of the best and most sought after producers in Hollywood. Brilliant, relentless and one big motherf*cker! Proud of you brother & thank you for all the hard work.
#ProducerHiram
#TeamRock
#JohnStewartCanStillWhupSupermansAss
If you read, one of the hashtags to the photo is
#JohnStewartCanStillWhupSupermansAss. One could say that the Rock has confirmed himself to play the Green Lantern, John Stewart, in a upcoming DC film by posting that. I'm not going to say it's officially confirmed but it is very likely it could happen.
I'm just saying that if I was a betting man, it's all but officially confirmed in a statem
ent by WB that Dwayne Johnson will be playing the Green Lantern John Stewart in a DC film. With how crowded Superman/Batman is, I don't think Dwayne will be Green Lantern in
that movie. It is likely he will be Green Lantern in a Justice League film and possibly in a Green Lantern solo film but not Superman/Batman.
It's also important to note that for the past couple of years, the Rock has been reviving movie franchises in which the previous movie wasn't well received and hasn't done well in the box office and has given them new life. GI Joe: Rise of Cobra wasn't a great film and the film failed to double it's budget in sales. It''s budget was $175 million and made just over $302 million. Dwayne starred in it's sequel, GI Joe: Retaliation. The film didn't do that much better critically than the first film, but critics did say it is still better than the first, the sequel still made more than the first film. GI Joe: Retaliation had a budget of $130 million and made just over $375 million, nearly tripling it's budget. Now let's talk about the Fast & Furious franchise. In Fast & Furious, the film wasn't critically well received at all only scoring only a 27% on Rotten Tomatoes. It had a budget of $85 million and made just over $363 million. Dwayne stars in the sequel, Fast Five, and it was very well received scoring a 77% on Rotten Tomatoes. It also had a budget of $125 million and made over $626 million. The Rock returned for another Fast & Furious sequel, Fast & Furious 6. The film critically was just below Fast Five scoring a 70% but it still well received by fans and critics. It had a budget of $160 million and made just over $788.6 million in the box office. The point is that the Rock saves franchises. We all know what a failure Martin Campbell's Green Lantern, which starred Ryan Reynolds as Hal Jordan, was. The film got very poor reviews. Green Lantern also had a budget of $200 million and made just over $219 million.

Perhaps the Rock can save the Green Lantern franchise. Again this is not saying "yes it's been confirmed by WB that The Rock will play Green Lantern". It's just saying that there is a lot of arrows pointing at that direction in which the Rock will play John Stewart in a Justice League movie and maybe a Green Lantern movie. Fans try to picture The Rock as Green Lantern next to Henry Cavil's Superman, Ben Affleck's Batman, and Gal Gadot's Wonder Woman in a Justice League movie. It is very unlikely he will be in Superman/Batman but he could be in Justice League.
What are your thoughts about this? Do you like Dwayne Johnson as John Stewart? Are you happy about this or sad? Keep in mind that whatever your feelings are, THE ROCK DOESN'T CARE WHAT YOU THINK!!! Sorry I had to do it. I will say that this can't be as shocking as hearing Jesse Eisenberg as Lex Luthor and to be honest, I think this role and it's choice makes more sense than Jesse as Lex but that's me. Comment below with your thoughts. Thank you for your time. Peace and remember....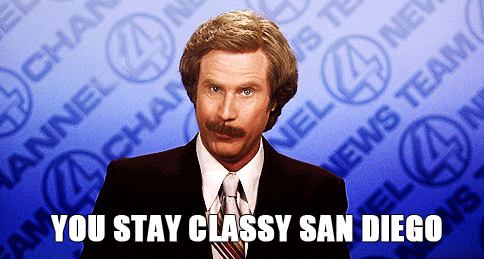 :: Disclaimer :: Superhero Movie News is run by volunteer contributors. If we are asked to take down anything we will and it will not be put back up after that.....No questions asked. Visit our COPYRIGHT TAKEDOWN REQUEST Page for details.
---
---