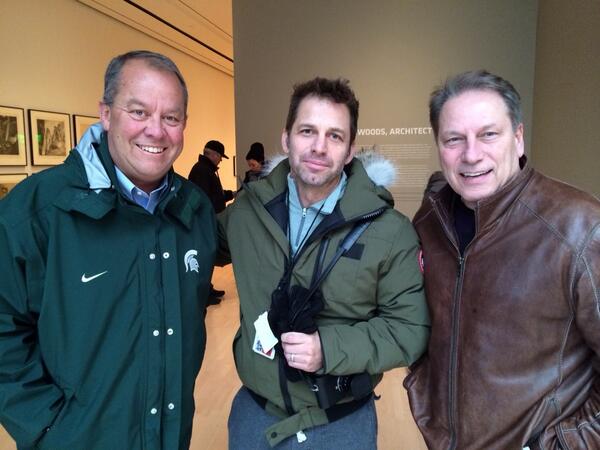 Zack Synder has recently been sighted at Michigan State Unversity Broad Museum scouting for Batman vs Superman which is filming in Michigan later this year.
"He was scouting the space," said Jake Pechtel, the museum's director of public relations. "From what we understand, he really likes it. But it's just location scouting at this point."
Stay tuned for more!
Batman vs Superman hits theaters May 2016.
:: Disclaimer :: Superhero Movie News is run by volunteer contributors. If we are asked to take down anything we will and it will not be put back up after that.....No questions asked. Visit our COPYRIGHT TAKEDOWN REQUEST Page for details.
---
---