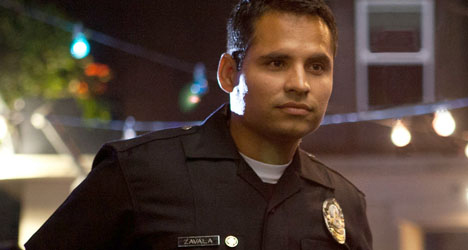 The Wrap
is reporting that
Michael Pena
(End of Watch, Gangster Squad) is in negotiations to join Edgar Wright's Ant-Man. He will join Paul Rudd and Michael Douglas as Scott Lang and Hank Pym respectively.
The Hollywood Reporter
also add that filming will begin in April and not May like previously reported
Ant-Man is gearing up for an April start, btw.
— Borys Kit (@Borys_Kit) January 14, 2014
Unknown what role its for so stay tuned...
:: UPDATE :: -
Pena is possibly up for a villain role named Castillo via
The Infamous
:: Disclaimer :: Superhero Movie News is run by volunteer contributors. If we are asked to take down anything we will and it will not be put back up after that.....No questions asked. Visit our COPYRIGHT TAKEDOWN REQUEST Page for details.
---
---