A page from the script for The Flash has hit the net!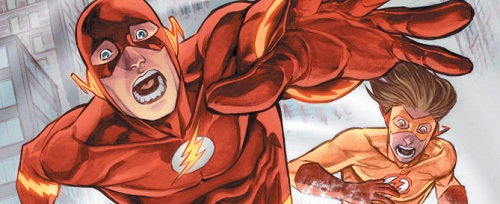 Back several months ago during San Diego Comic-Con The Hollywood Reporter reported that The Flash is scheduled for 2016 while Justice League will hit in 2017. No official word from Warner Bros was made but the story mostly faded away.
Now today
@elmayimbe
of Latino-Review leaked a page from the current script of The Flash onto his Twitter page!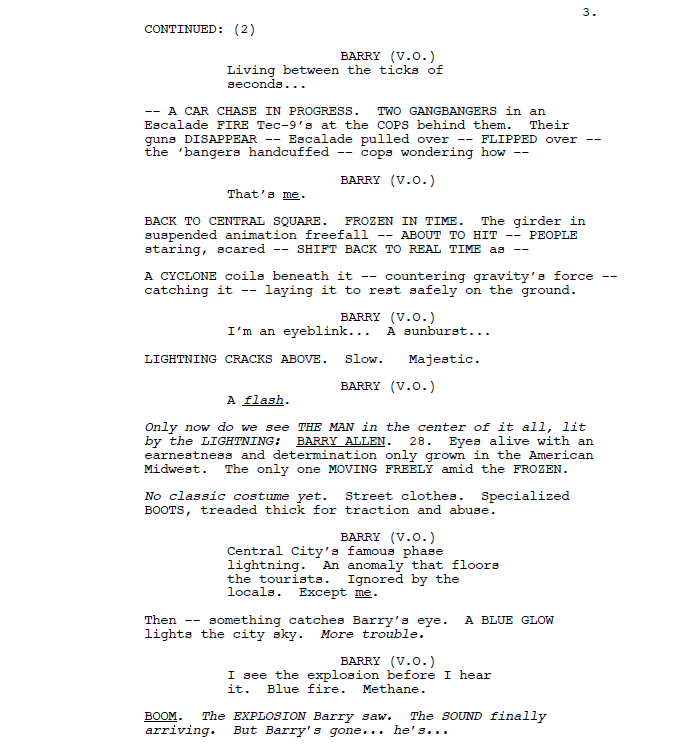 via
@PeterG_TMT
of ThinkMcFlyThink
This may confirm that earlier report of it coming out in 2016 but WB has yet to be confirm it. This si the 3rd page of the script from 2011 by Marc Guggenheim (Green Lantern). Now will this be the same Flash in this season of Arrow and next years TV series played by Grant Gustin? That is the question....
The Flash may hit in 2016
:: Disclaimer :: Superhero Movie News is run by volunteer contributors. If we are asked to take down anything we will and it will not be put back up after that.....No questions asked. Visit our COPYRIGHT TAKEDOWN REQUEST Page for details.
---
---