There may be a scheduling conflict between Joe 3 and Masters of the Universe for Director Jon M Chu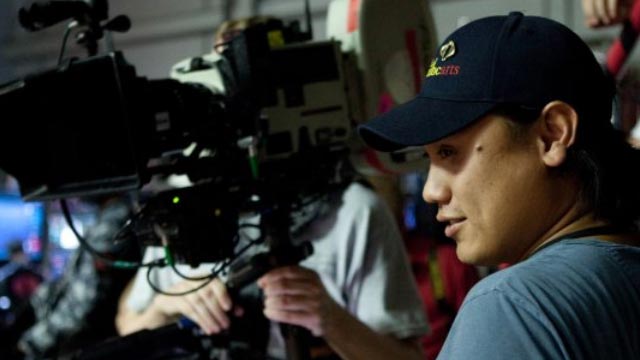 G.I.Joe Retaliation Director Jon M Chu recently spoke about his two upcoming projects G.i.Joe's 3 and the highly anticipated Masters of the Universe. He is unsure if he will be able to do both and if the studio will wait for him to do G.i.Joes 3 or move on with another director
"I think that what helps us is knowing what we do in Joe and knowing that Masters has to be very different and has to feel very different, but the script for Masters of the Universe is what really hooked me,"
He went on to say...
"I love Masters of the Universe, but I didn't know necessarily how to make it into a movie until I read the script and thought, 'Oh my gosh, I totally see it. I get how this is going to shake it up, I get how this is different from any other thing,' and it got me really really excited. We're still working on that one and Joe has momentum right now. The audience has been great and they want another one, so we're rushing to get that done and Dwayne has a certain time period so it may end up that Joe goes first in all those things and I don't know if Masters of the Universe will wait for me or where that's going to end up. But right now it's been great. We've been designing a ton of stuff for Masters of the Universe as a really beautiful, grounded, honest world – that's the best way I can describe it. It's everything you want Masters of the Universe to be in terms of the fantasy but not in a way theatrical crazy way. It is actually a gorgeous world that we're doing in the initial visual concepts that we've been making."
Masters of the Universe will hit never the less in the massive movie year 2015
:: Disclaimer :: Superhero Movie News is run by volunteer contributors. If we are asked to take down anything we will and it will not be put back up after that.....No questions asked. Visit our COPYRIGHT TAKEDOWN REQUEST Page for details.
---
---